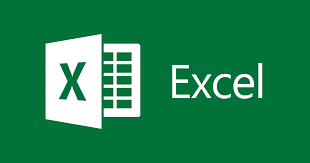 The use of spreadsheets has expanded from their simple beginnings to be used in all applications from invoices to databases and accounts. There is always something new to learn with Microsoft Excel and there is always an easier way of doing things with it.
ECDL Advanced
Uses more formulas to a higher level than the ECDL ordinary level. The advanced level also uses additional features such as filters and Pivot tables for sorting and analysing data.
Who is it for?
ECDL Advanced – Spreadsheets is for the individual who has done their ECDL and has a keen interest and some experience in spreadsheets since that time. A good basic understanding of mathematics in the area of formulas would help but is not required.
What is covered?
Apply advanced formatting options such as conditional formatting and customised number formatting and handle worksheets.
Use functions such as those associated with logical, statistical, financial and mathematical operations.
Create charts and apply advanced chart formatting features.
Work with tables and lists to analyse, filter and sort data. Create and use scenarios.
Validate and audit spreadsheet data.
Enhance productivity by working with named cell ranges, macros and templates.
Use linking, embedding and importing features to integrate data.
Collaborate on and review spreadsheets. Apply spreadsheet security features.
Course available in Banagher.