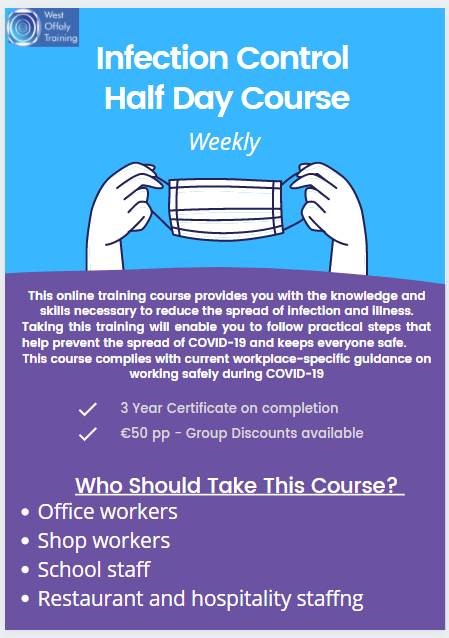 Aims of the Course
By the end of this course, learners will:
Know what COVID-19 is and what is meant by the chain of infection.
Recognise what measures employers may enforce in the workplace to reduce the risks associated with COVID-19 and what actions employees are required to take to help limit the transmission of COVID-19.
Understand how to correctly clean their work environment and equipment to stop the spread of viruses, bacteria and other infections.
Know the correct handwashing and sanitising techniques to ensure good hand hygiene.
Understand how to correctly put on and take off PPE and face coverings, when you might be required to wear them, and the requirements for changing, cleaning and disposing of them safely.