West Offaly Training
West Offaly Training provides QQI Accredited and Professional Training in the areas of Information Technology, Business Skills, and Health & Safety. Our highly qualified and experienced instructors make learning easy and interesting. We have computer training facilities available in both Banagher and Birr and are available on an outreach basis throughout Offaly and surrounding areas.
West Offaly Training was established in 2002 in order to provide IT and Business Training to members of the local and wider community. The company has expanded and diversified over the years and we now offer a wide range of courses in various subject areas including; IT, Business Development, Training & Development, Horticulture & Landscaping, Health & Safety.
Our centre in Banagher is ICDL and QQI accredited with a fully equipped computer facility and employs a team of highly skilled and accredited trainers. We run courses from the absolute beginner to the more advanced client and tailor our courses to meet the needs of each group of learners.
West Offaly Training has worked in partnership with many private, public and community-based companies including;
-Local Schools and Colleges
-Local Businesses & Enterprises
-Local Community Development Programmes
-Community Employment Schemes
-Department of Social Welfare
We have facilities in Banagher and Birr and we are also available to come to your company to deliver in house training.
 Upcoming Courses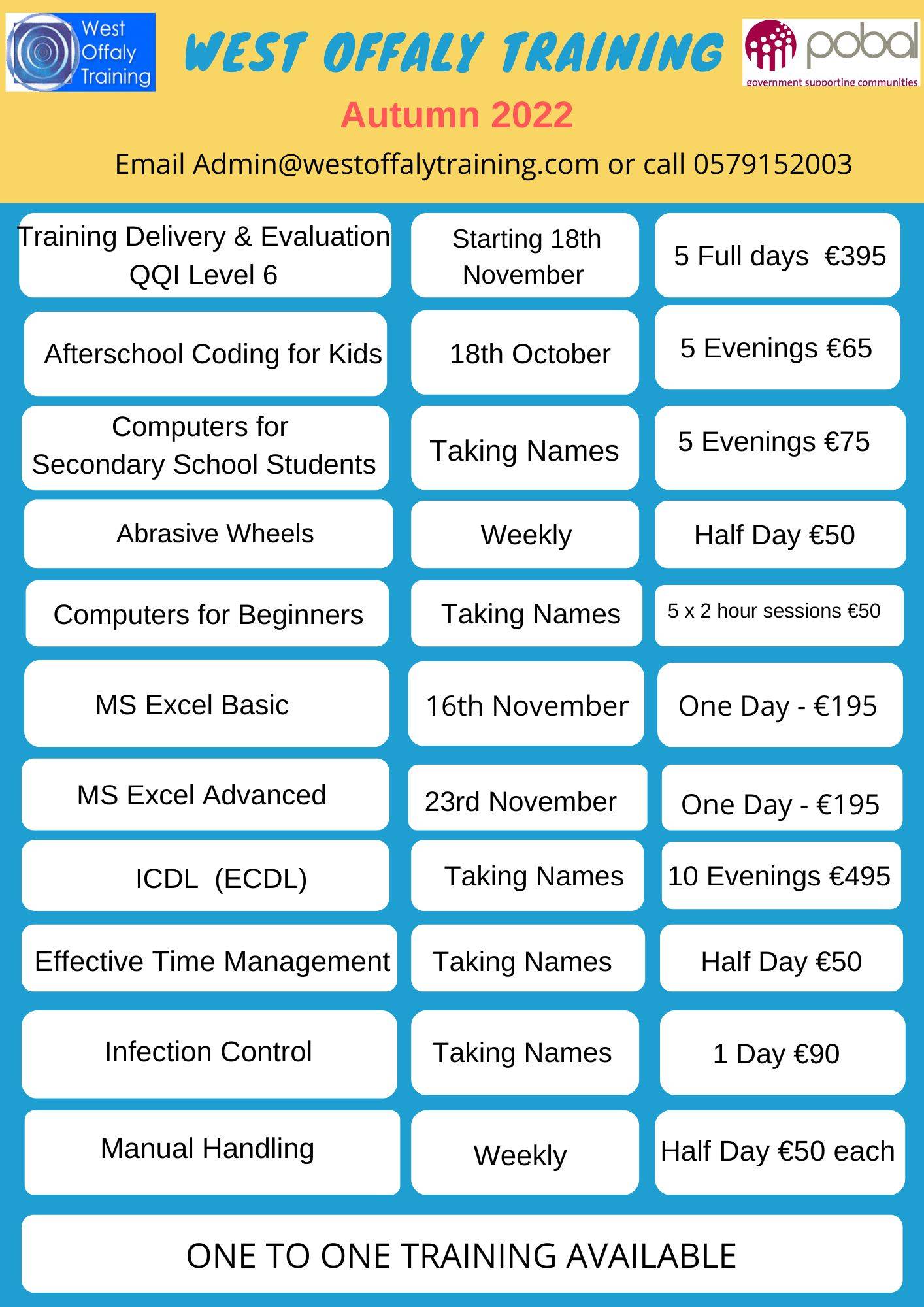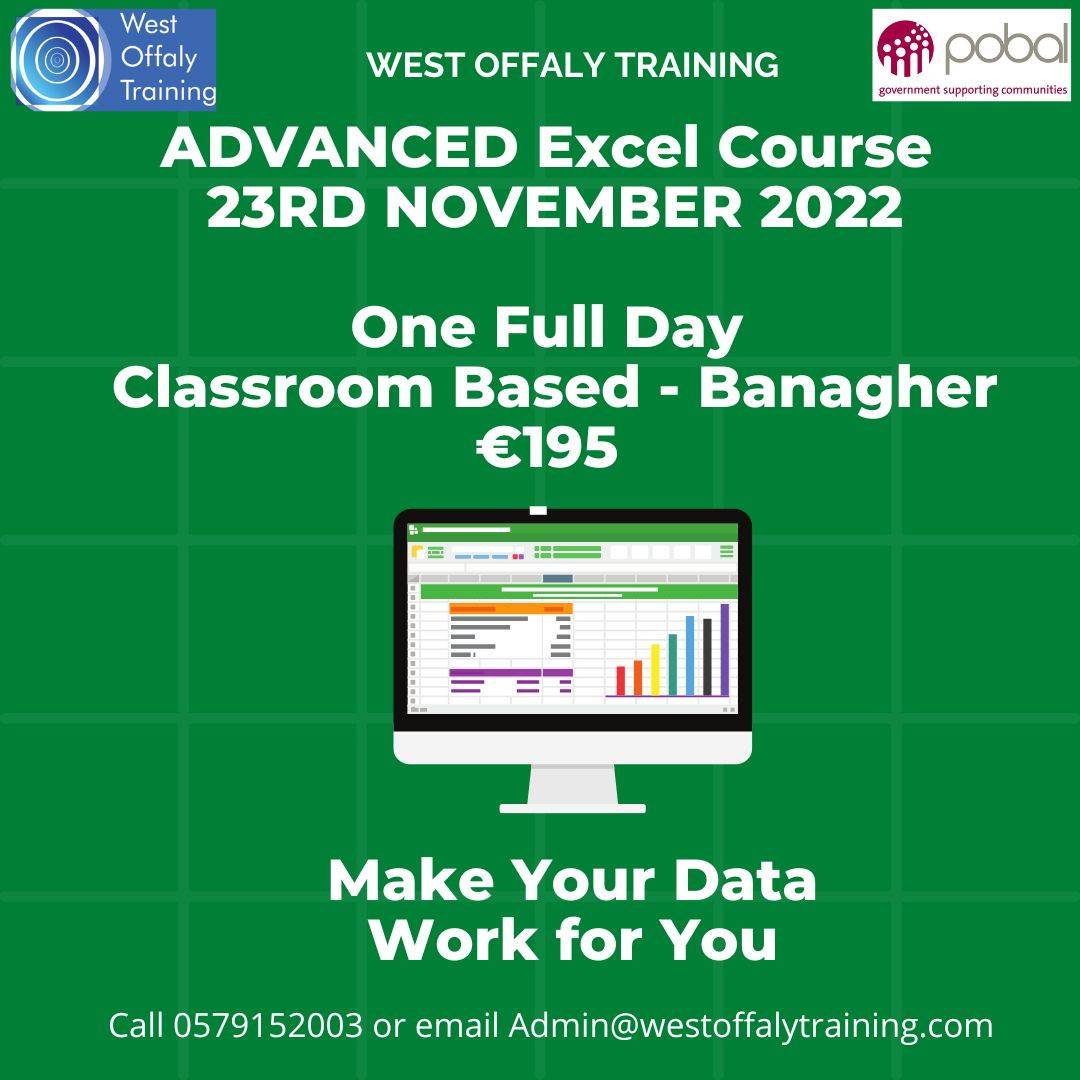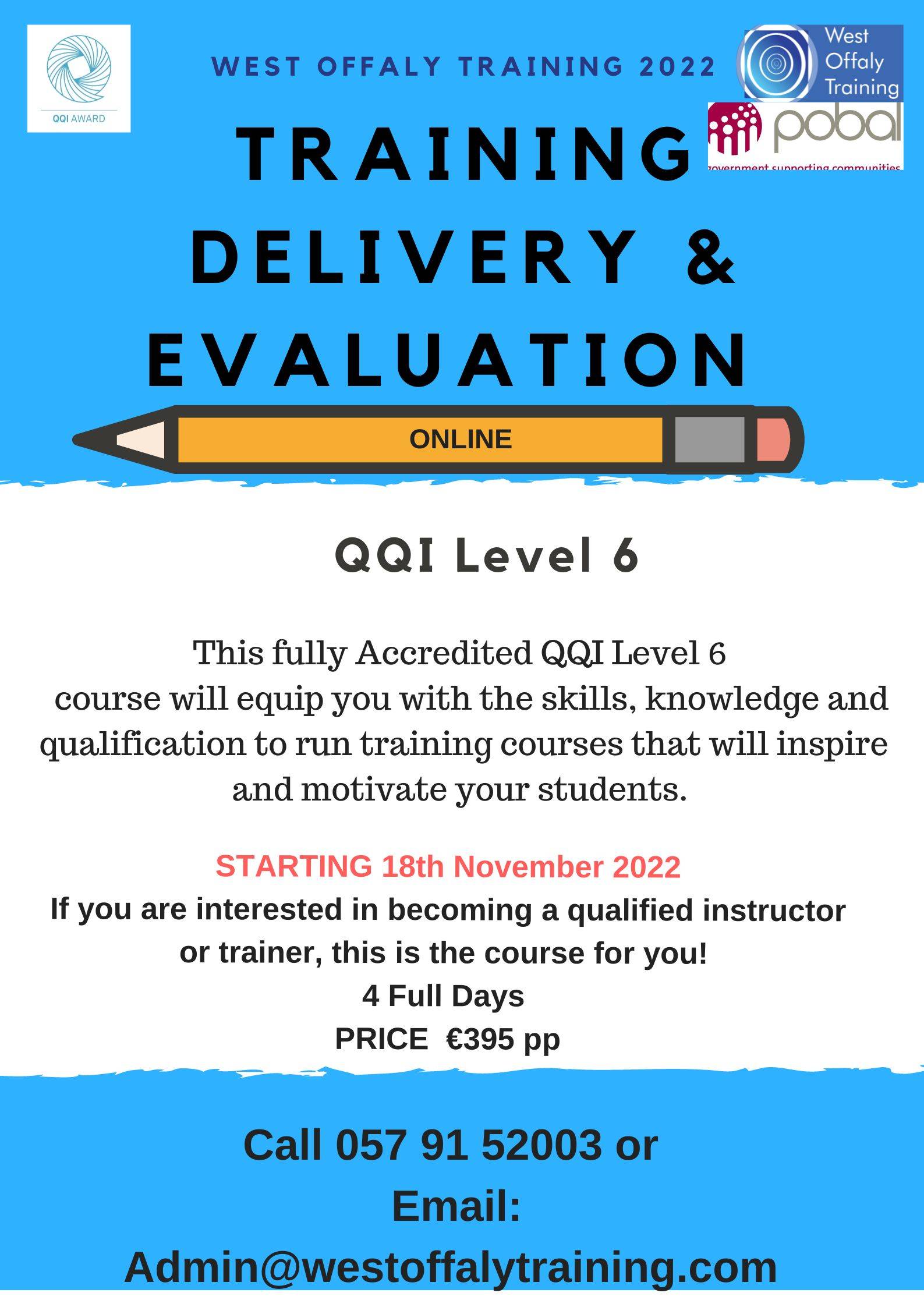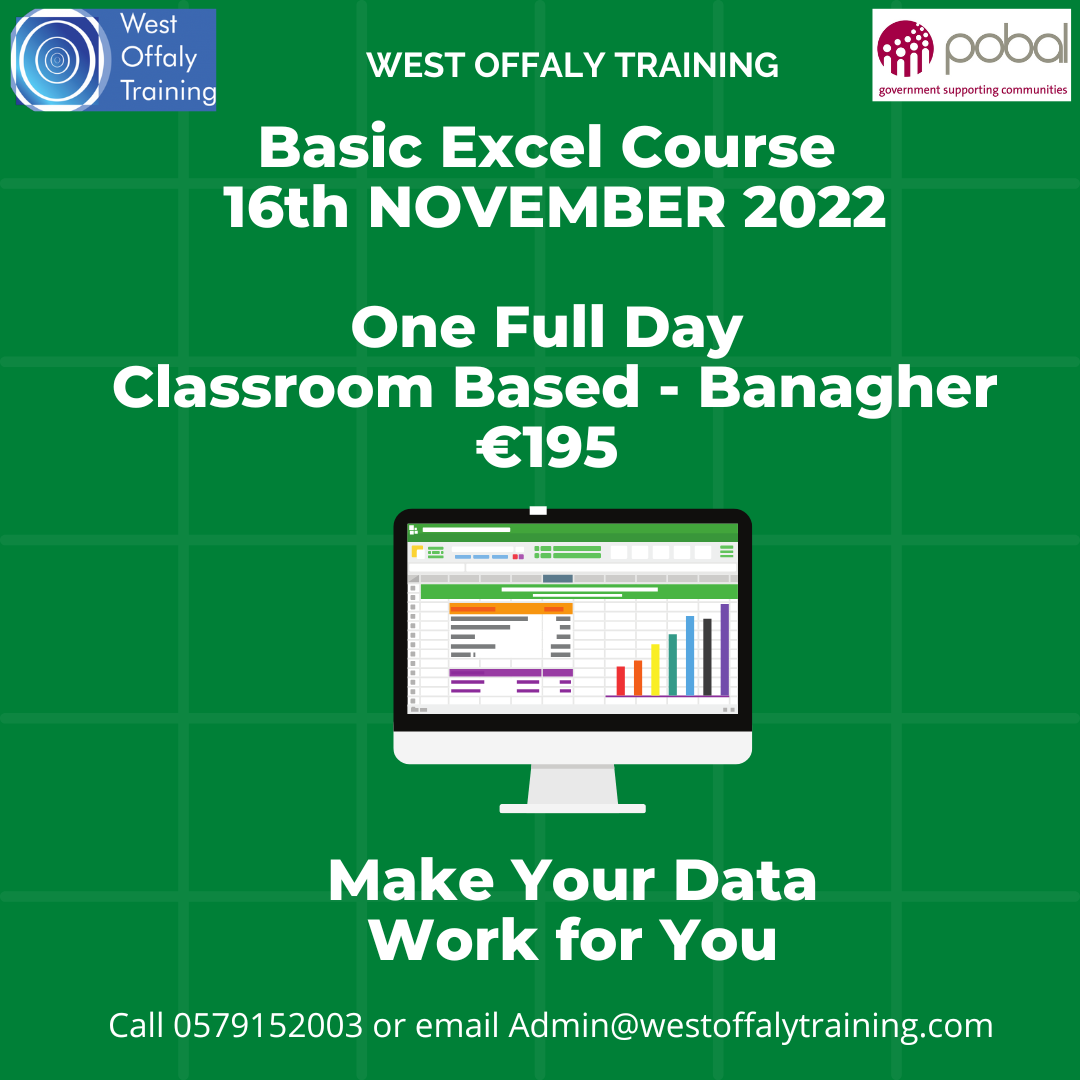 Copy of Blue with Graphics Conference Program
Who should stop cyberbullying
Green Spreadsheet Data Analysis Instagram Post

Beginners Guide to using Zoom